Accreditation
At Medibios, Customer Satisfaction is our aim.
Accreditation's to our facilities:
WHO – GMP Certification
NAFDAC – Nigeria Certification
CDDA – Sri Lanka Certification
FDB – GHANA Certification
DRU – Botswana Certification
Cote D'lvoire (Ivory Coast)
NDA – UGANDA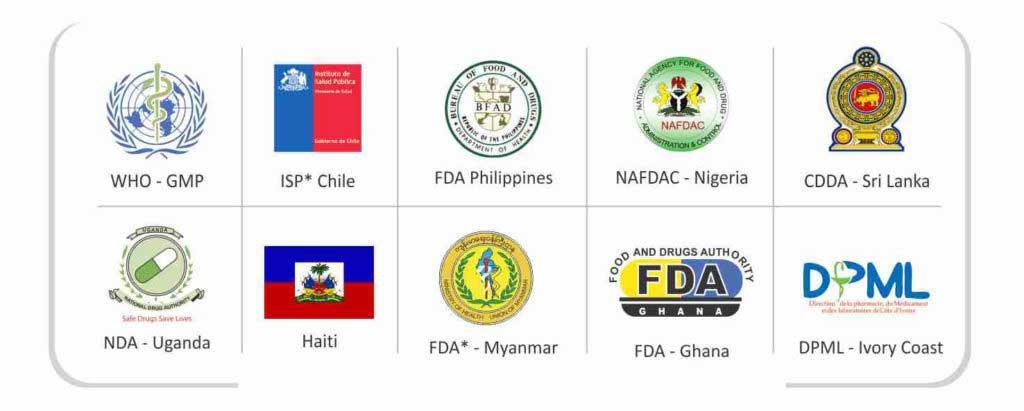 Regulatory Affairs:
MEDIBIOS LABORATORIES PVT.LTD. has developed competence in providing regulatory support for registering its facilities as well as products across many countries in Asia, Africa & CIS countries. At present the group holds more than 100 registrations in various countries and offers broad range of products with COPP for immediate registrations.
Product registrations have been done with:
CDDA – Sri Lanka
FDA – Myanmar
BEAD – Philippines
FDA – Georgia
NAFDAC – Nigeria
NDA – Uganda
FDA – DR Congo
FAPB – Kenya